Obit Notices:
The Digital Journal has this brief obit news report here.
The Der Spiegel Nov 5, 2007 page is here (in German)
Brief Denver Post obituary is here.
The UK Guardian obituary is here.
Library Journal (brief) obituary here.
Los Angeles Times obituary article is here
The Marbella La Tribuna obit is here (English paraphrase) and here (original Spanish)
The New York Times obituary is here (with photo)
SUR Southern Spain obituary article (in English) is here.
The obituary from ThinkSpain Nov 6, 2007
The Washington Post (long) obituary is here
---
Pages:
A page about the movie Peter Viertel - Between the Lines is here.
Page about writer and actress Salka Viertel, Peter Viertel's mother, is here.
A tribute letter about Peter Viertel from Marbella, Spain here
La Tribuna Editorial page about Deborah Kerr and Peter Viertel from Marbella Spain here
---
Older News:
October 19, 2007 News: Mr. Viertel's wife, actress Deborah Kerr, has passed away. She had long been confined to a wheelchair as she had been suffering from the effects of Parkinson's disease. A page about Deborah Kerr with obits, images and links is here. The UK Times Online has an obituary article here. The TCM Movie channel has a career overview here.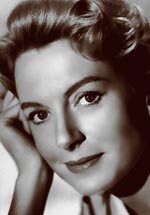 ---
Links:
Pauline Kael on books on Hollywood, discusses White Hunter, Black Heart at Salon.com (she writes "still the best book written on Hollywood")
Clint Eastwood fan site with a great deal of info on Eastwood's version of the Viertel novel Here.
Fan site on Viertel's wife, actress Deborah Kerr, can be found Here.
Peter Viertel, Surfer: Two sites talk about Viertel's impact in bringing surfing to Biarritz, France, and thus Europe: The Mairittz Gallery Here and the Plum Surf Shop Here.
A page about Berthold and Salka Viertel from the Feuchtwanger Memorial Library Here.