PETER VIERTEL
FILMS
Peter Viertel - Between the Lines, a film by Peter Scheingraber
---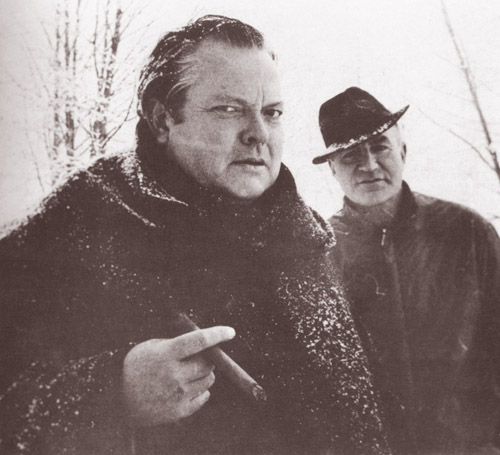 (Above) Peter Viertel with Orson Welles
Orson
(Below, excerpt from Dangerous Friends. Copyright©Peter Viertel)
"Whenever I was in California I lunched with Orson at his favorite bistro. He was still lionized by many young actors and directors, among them Peter Bogdanovitch and Al Pacino; he admired talent in the young without a trace of bitterness. But he kept away from the big Hollywood parties to which he was occasionally invited and went only once to one of Irving Lazar's lavish soirees, where he enjoyed himself immensely but did not return. He muttered repeatedly to me that he was involved with "some middle-European hustlers and crooks" who were going to finance his next venture, but nothing ever resulted from these complex and mysterious dealings. He wrote several screenplays that have remained unproduced."
---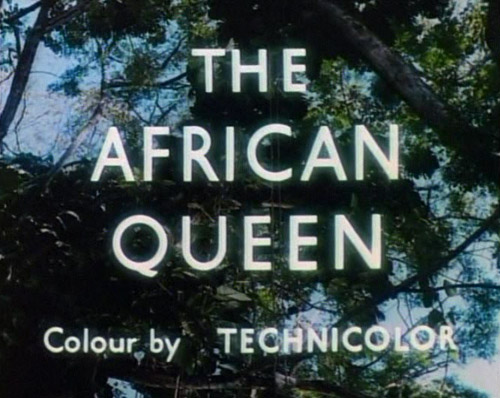 The African Queen
It was Viertel's adventures (or trauma!) on the making of The African Queen that resulted in his novel White Hunter, Black Heart.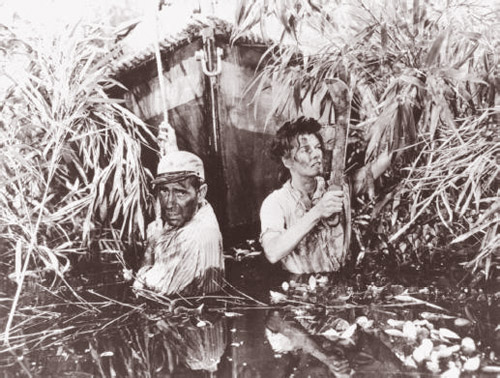 Katherine Hepburn wrote a book on her experiences from making African Queen. It mentions Viertel here and there: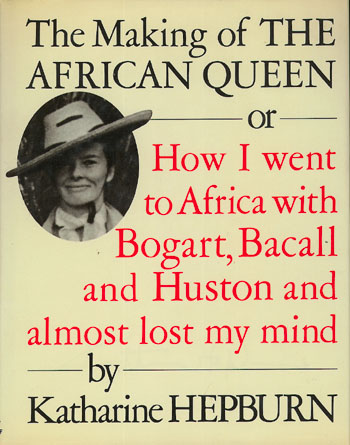 The Making of the African Queen
or
How I went to Africa with Bogart, Bacall and Huston and almost lost my mind.
Alfred Knopf company
1987, 132 pages
ISBN0-394-56272-0
Available from amazon.com
Links:
The IMDB page on the film is here.
Wikipedia page on the film here.
---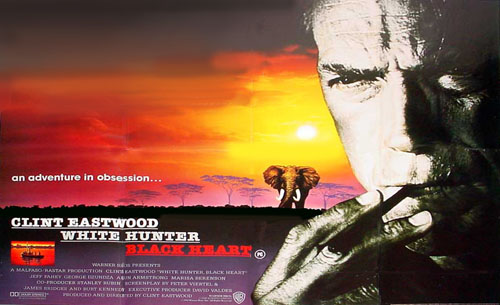 White Hunter, Black Heart
Ray Bradbury wrote a 1959 screenplay from Viertel's novel. The 1990 Clint Eastwood film script was written by Viertel, James Bridges, Burt Kennedy. (Kennedy, a long-time Hollywood veteren writer & director, died February 22, 2001. A site on Burt Kennedy is Here) Clint Eastwood played the character John Wilson, and Jeff Fahey portrayed Peter Verrill.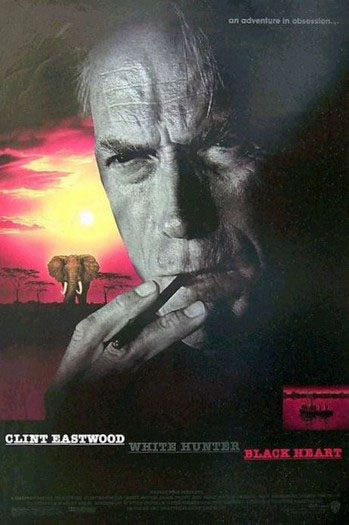 Links About The Film:
The Yahoo site on White Hunter is here.
A truly negative (Washington Post) review of the film is here.
Roger Ebert's (positive) Chicago Sun-Times review is here.
The Wikipedia page is here.
The IMDB page is here.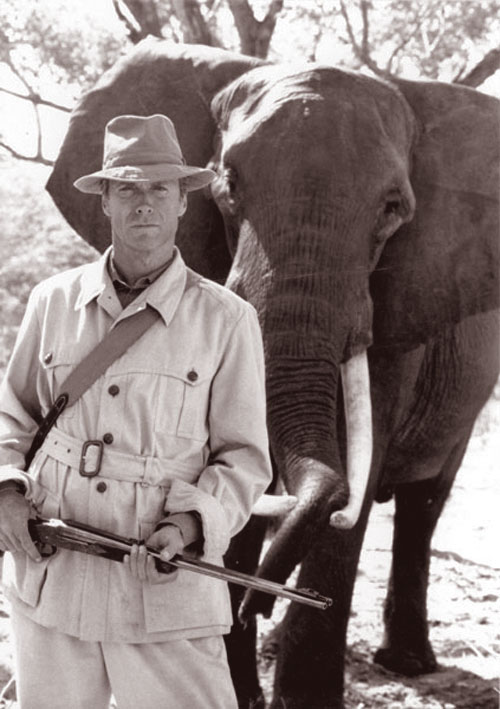 White Hunter, Black Heart
Malposo/Rastar, Warner Brothers
1990, 110 minutes
Credits: director-producer, Clint Eastwood ; executive producer, David Valdes ; screenplay, Peter Viertel (based on his novel), James Bridges, Burt Kennedy. Director of photography, Jack N. Green ; editor, Joel Cox ; production designer, John Graysmark ; music, Lennie Niehaus ; co-producer, Stanley Rubin.
Cast: Clint Eastwood, Jeff Fahey, George Dzundza, Alun Armstrong, Marisa Berenson, Timothy Spall, Boy Mathias Chuma.
"A story about John Huston and the
pre-production period for The African Queen."
Variety, 5/16/90.
---
Saboteur
Universal Pictures Co.
1942, 108 min.: sd., b&w
Credits: Presented by Frank Lloyd Productions; Directed by Alfred Hitchcock ; associate producer, Jack H. Skirball ; original screenplay by Peter Viertel, Joan Harrison, Dorothy Parker; Photography, Joseph Valentine ; film editor, Otto Ludwig.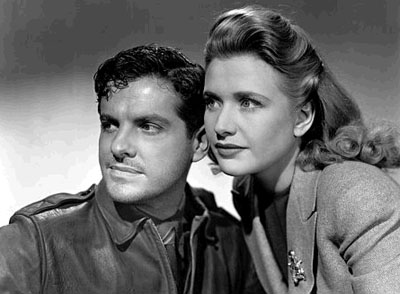 Promotional foto of Robert Cummings and Priscilla Lane, 1942
Cast: Priscilla Lane, Robert Cummings (Barry Kane), Norman Lloyd (Nazi agent), Otto Kruger, Alan Baxter.
Promotional story outline: Barry Kane, a Los Angeles aircraft factory worker during World War II, witnesses his plant's firebombing by a Nazi agent. During the deadly explosion, Kane's best friend is killed, and he is wrongly accused of sabotage. To avenge his friend and to clear his own name, Kane, aided by a not-altogether-trusting woman, begins a relentless cross-country chase from Boulder Dam to New York's Radio City Music Hall that ends in a harrowing confrontation with the real saboteur high atop the Statue of Liberty.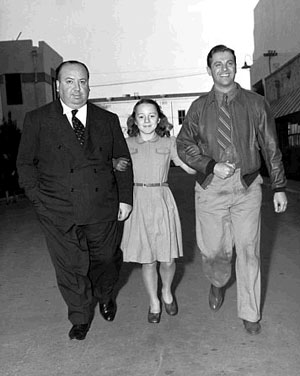 Photo of Hitchcock, his daughter Patricia, and Robert Cummings, 1942.
---
The Hard Way
1943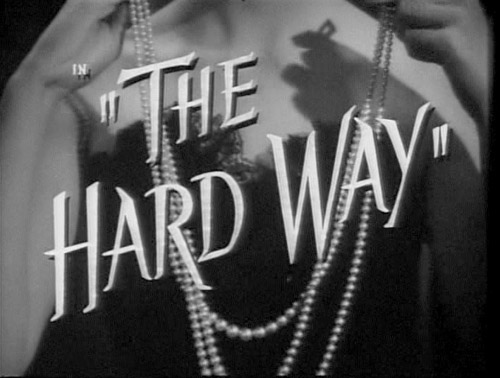 The Hard Way
Directed by Vincent Sherman
Screenplay by Daniel Fuchs and Peter Viertel
Released on February 20, 1943 by Warner Bros
Cast:
Ida Lupino
Dennis Morgan
Joan Lesli
Jack Carson
Gladys George
Faye Emerson
Paul Cavanagh
Helen Chernen
Paul Collins
'Katie' Chernen
Albert Runkel
Lily Emery
Waitress
John 'Jack' Shagrue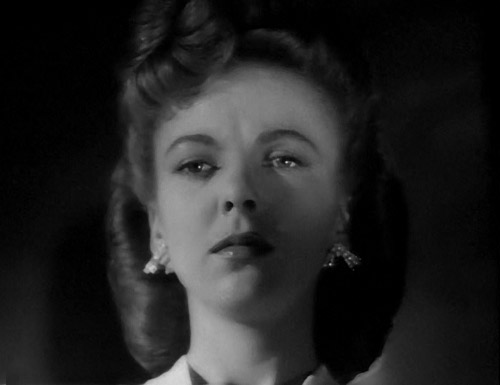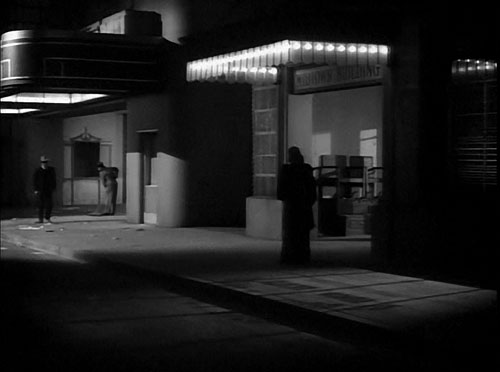 ---
We Were Strangers
1949
Decision Before Dawn
1951
Les Bijoutiers du clair de lune
1957
(Also titled Heaven Fell That Night and The Night Heaven Fell)
---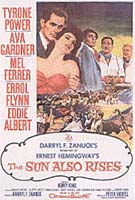 The Sun Also Rises
1957
The Clifton Waller Barrett library lists having multiple copies of
Viertel's screenplays for this Hemingway adaption. Pages Here.
---
The Old Man and the Sea,
Warner Bros. Pictures, 1958.
86 min., sd., color, 35 mm.
(Warner color)
Based on the book of the same title, by Ernest Hemingway 1899-1961
Story: The story of an enfeebled old Cuban fisherman's lonely and grueling battle with a giant marlin.
Cast: Spencer Tracy, Felipe Pazos, Harry Bellaver.
IMDB page on the film here.

---
Five Miles to Midnight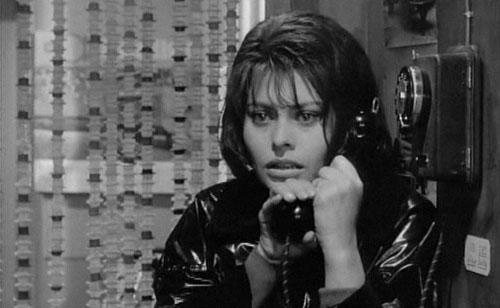 Sophia Loren in a scene from Five Miles To Midnight
Le Couteau dans la plaie
1963
(also titled ll Coltello nella piaga (Italy)
(This is Five Miles To Midnight - USA info below)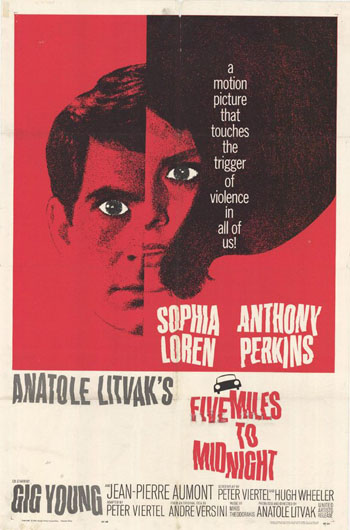 Five Miles to Midnight
Mercury Productions.
Released by United Artists Corp., 1963.
110 min. sd. b&w.
Credits: Producer and director, Anatole Litvak; original idea, Andre Versini; adapter, Peter Viertel; screenplay, Peter Viertel, Hugh Wheeler; music, Mikis Theodorakis; director of photography, Henri Alekan; film editor, Bert Bates.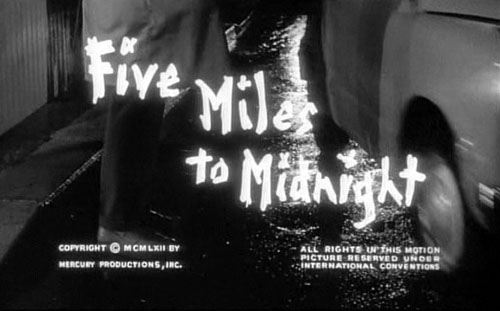 Cast: Sophia Loren, Anthony Perkins, Gig Young, Jean-Pierre Aumount.
Story: A melodrama about an attractive girl whose immature husband returns after his supposed death in an airplane crash to demand that she help him defraud an insurance company of the large accident policy which he had taken on his own life.